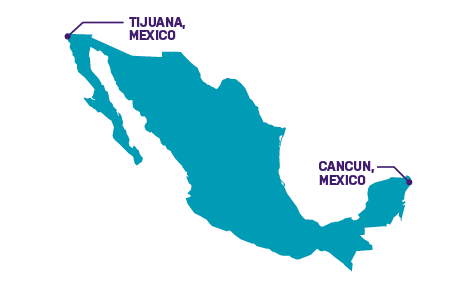 Specialty prescriptions cost continue to escalate with annual inflation of over 15% and this trend is estimated to generate close to 50% of total pharma revenue within two years.
Apollo Vanguard, in partnership with Provide Rx Pharma, offers high-end specialty prescriptions that are 38% to 75% lower in cost. It's very simple; we have the same manufacturer wholesalers as the US but without the layers of resellers, no rebates and no discounts. We are in the global market.
---
Same drug manufacturers in Mexico as in the United States
Concierge transportation into Mexico and back in border cities
HIPAA-compliant patient tracking ensures patient/prescription inventory
Availability of diagnosed treatment & application for added savings
International hauling & storage that meet international quality standards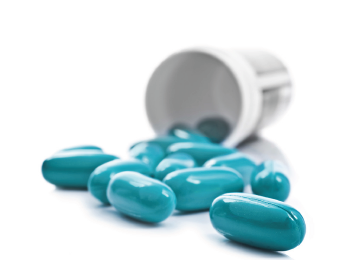 ---
US Customs allows patients to travel through border crossing with a Declaration of Personal Use Prescriptions with a 90 day supply.
Non-cold Chain or normal temperature prescriptions:
Proper packaging in plastic bags and bubble wrapping for safe and risk free transportation of our products.
Cold Chain or cold temperature prescriptions:
We guarantee every temperature-sensitive drug is transported in proper condition. They are kept in certified coolers and protected with frozen ice packs to keep the right temperature (35.6 degrees F – 46.4 degrees F) for a max of 48 hours. Every product is also packed in a specialized waterproof bag. As an extra measure, we also attach thermometers to the coolers during transportation.
---
Below Are A Few Examples From Our Long List Of Specialty Prescriptions:
TREATMENT

PRESENTATION

MANUFACTURER

% SAVINGS

HUMIRA

1 PREFILLED SYRINGE IN
AUTOINJECTOR 40MG

ABBVIE

65%

ENBREL

4 SYRINGE 25MG

PFIZER

62%

IRESSA

30 TABLETS 250MG

ASTRA ZENECA

60%

REVLIMID

21 CAPSULES 10MG

CELGENE

36%

AFINITOR

30 TABLETS 10MG

NOVARTIS

61%

ARANESP

1 PREFILLED SYRINGE 500MG

AMGEN

62%

JAKAVI

60 TABLETS 5MG

NOVARTIS

71%

STELARA

45MG/.5ML PREFILLED SYRINGE

JANSSEN

48%

AUBAGIO

28 TABLETS 14MG

SANOFI GENZYME

48%

DAKLINZA

28 TABLETS 60MG

BRISTOLUSMYERS SQUIBB

60%